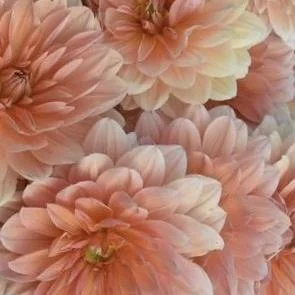 Product Description
Dahlia 'Yvonne'
'Yvonne' is a stunning waterlily dahlia in tones of peach and apricot with hints of pink and buttery yellow, this is another new dahlia for us and we are so excited to grow it as we love the waterlily forms and never can get enough of the peachy flowers, she is said to have long straight stems that are lovely for bouquets.
Flower Type: Waterlily
Plant Height: 48-60"
Bloom Size: 4.5"
Siting Requirements: Full Sun, well drained, rich soil, dahlias like plenty of water for best performance.
Days To Maturity: 80-100 days
Spacing 12-18"
Planting depth: 4-6"
Pinch: when about 12" tall
Harvest: when flowers are about 3/4 of the way open, cut stems about 18" long above a leaf node. Immediately place in a vase or bucket of cool water with flower food.