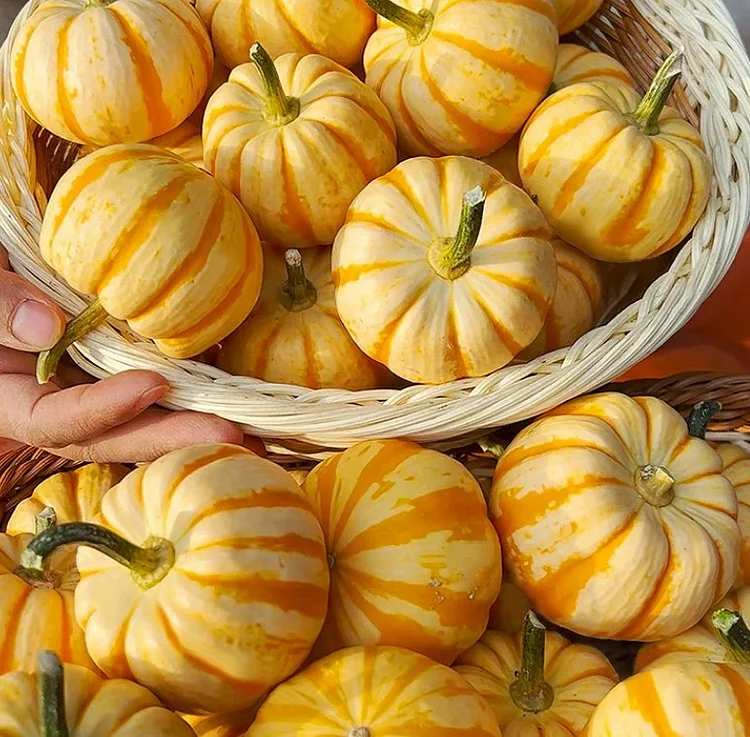 🪴We are committed to providing our customers with quality, affordable seeds. 🌱
💵 Payments Via PayPal® and CreditCard
😍 99.3% of customers
buy 2 items(10% Off)
or more to share with family or friends
✨Priority is given to delivery after payment
✈ Worldwide Express Shipping Available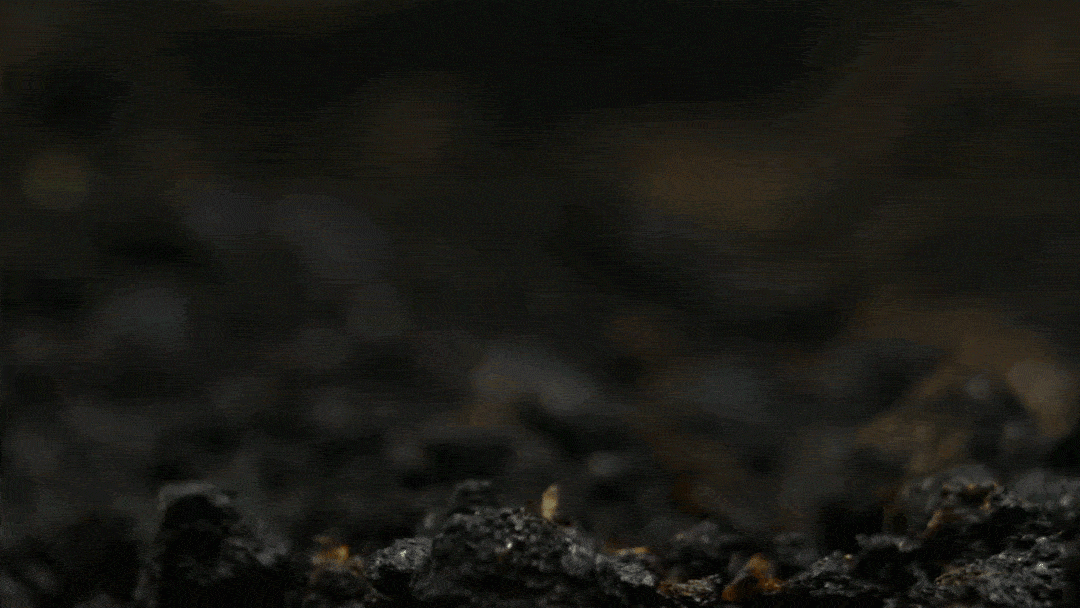 Yellow Beibei Pumpkin is a mini pumpkin that can be used both for viewing and eating.
🎃Appearance:Melon-shaped, thick oblate or oblate, light yellow bottom with dark orange stripes pattern, beautiful appearance. Melon flesh is light yellow, sweet and thin noodles.
🍠Taste:The taste is soft and waxy, a bit like sweet potato and chestnut
🌰Feature:This variety of pumpkin is an annual "stem-man" plant with a small size, both the main and side vines can produce "vigorous growth and strong heat resistance"
🌱
How to grow
Suitable environmental conditions: Pumpkin is a temperature-loving vegetable. The suitable temperature for seed germination is 25-32℃, and the optimum temperature for growth is 23-32℃; it likes plenty of sunlight, and if the sun is not sufficient, this will affect the growth of the pumpkin.; pumpkin has a strong root system and strong drought tolerance , But we should also water it in time; in general, pumpkins are not strict on the soil, so we can plant pumpkins everywhere.
1. Seed selection treatment
Before planting Beibei squash in the open field, choose good seeds. Suitable seeds can increase the germination rate. Put the pumpkin seeds in the sun for a while, and then soak them in warm water at about 40 degrees. After soaking for a period of time, take the seeds out, wrap them in moist gauze, and place them in a warm place to accelerate germination.
2. Seed treatment
①First soak the seeds with hot water at 60℃ and stir continuously for 10 minutes to make them evenly heated; when the water temperature drops to 30℃, soak the seeds for 6 to 8 hours; after scrubbing the mucus on the surface of the seeds, soak the seeds with 1% potassium permanganate solution for 15 minutes or 10% trisodium phosphate for 20 minutes; after draining, rinse the seeds with clean water, dry the surface moisture of the seeds, and then wrap them with a clean damp cloth.
②Place the soaked seeds at 25°C-30°C to accelerate germination; after 36-48 hours, when 75% of the seeds are broken and the roots are exposed, and the buds grow to 0.3-0.8cm, they can be sown.

3. Sowing
Beibei pumpkins are mainly divided into spring sowing and autumn sowing. Spring sowing is around January, and autumn sowing is from July to August. You can use the nutrient bowl for sowing, prepare the soil, load the soil into the nutrient bowl, put the seed buds in the soil up, then cover the soil, and then lightly water, and wait until the seedlings grow 3-4 pieces When leaves are colonized.
4.Carry out colonization
Choose the location for planting in the open field, plow and fertilize the soil deeply to ensure the looseness and fertility of the soil. Plant the pumpkin seedlings in the soil and keep the row spacing. Normally, the spacing between single vines is about 30 cm, and the spacing between double vines is about 60 cm.
5. Seedling management
Beibei pumpkin seedlings are planted for about 22 days, and they are cultivated in three-dimensional cultivation with hanging vines. After planting for about a month, they need to be cultivated and weeded to keep the soil breathable for root growth.
6. Pollination results
When the male and female flowers of Beibei pumpkin open up one after another, artificial pollination can be carried out. The pollination time is 8 or 9 o'clock in the morning. The pollen of the male flower is smeared on the female style to promote pollination and fertilization, so that the pumpkin will bloom and bear fruit normally.
🌸Nutritional value of Beibei pumpkin:
1. Beibei pumpkin contains vitamins and pectin. Pectin has good adsorption properties and can bind and eliminate bacterial toxins and other harmful substances in the body, such as lead, mercury and radioactive elements in heavy metals, playing a detoxifying effect.
2. The pectin contained in Beibei pumpkin can also protect the gastrointestinal mucosa from being irritated by rough food, promote the healing of ulcers, and is suitable for patients with stomach problems.
3. Beibei pumpkin is rich in cobalt, ranking first among all types of vegetables. Cobalt can activate the body's metabolism, promote hematopoietic function, and participate in the synthesis of vitamin B12 in the human body. It is an essential trace element for human pancreatic islet cells.
4. The vitamin C contained in Beibei pumpkin can prevent nitrate from transforming into carcinogen nitrite in the digestive tract. The mannitol contained in Beibei pumpkin can reduce the harm of toxins in feces to the human body.
5. Beibei pumpkin can eliminate the mutation effect of carcinogen nitrosamines and has anti-cancer effect.
6. Beibei pumpkin is rich in zinc, which participates in the synthesis of nucleic acids and proteins in the human body. It is an inherent component of adrenocortical hormone and an important substance for human growth and development.
7. Beibei pumpkin contains a variety of amino acids needed by the human body, among which lysine, leucine, isoleucine, phenylalanine, and threonine are relatively high. In addition, the ascorbate oxidase genotype in pumpkin is the same as that in tobacco, but the activity is significantly higher than that in tobacco, indicating that the content of immunoactive proteins in pumpkin is higher.
8. The rich carotenoids in Beibei pumpkin can be converted into vitamin A with important physiological functions in the body, which plays important physiological functions in the growth and differentiation of epithelial tissue, maintaining normal vision, and promoting bone development.

Our Guarantee
We truly believe we carry some of the most innovative products in the world, and we want to make sure we back that up with a risk-free 90-day guarantee.
If you don't have a positive experience for ANY reason, we will do WHATEVER it takes to make sure you are 100% satisfied with your purchase.
Buying items online can be a daunting task, so we want you to realize that there is absolutely ZERO risks in buying something and trying it out. If you don't like it, no hard feelings we'll make it right.
We have 24/7/365 Ticket and Email Support. Please contact us if you need assistance.