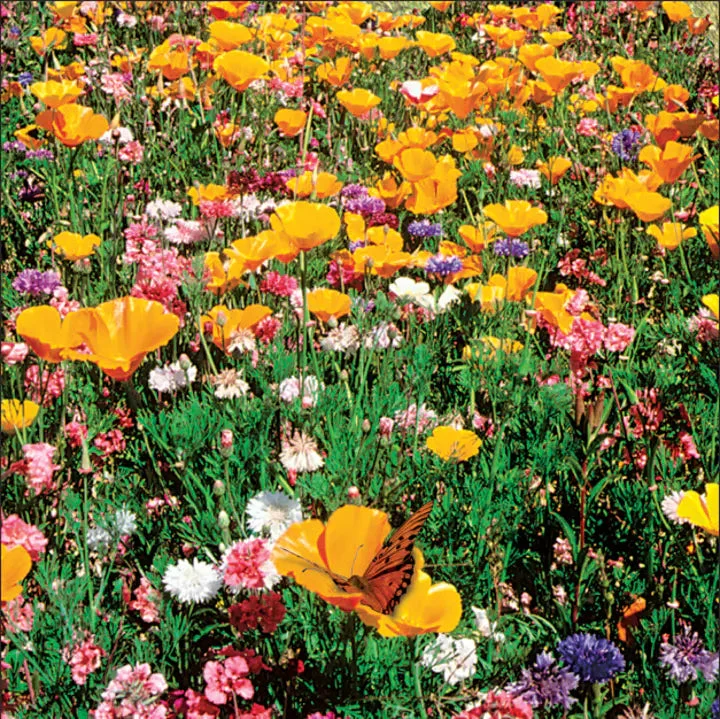 Our Sunny Meadow Wildflowers Seeds Mix is an easy-to-use premium wildflower mixture that includes a natural soil conditioner.
This wildflower mix contains low maintenance flower varieties and covers up to 500 square feet. Great for adding a colorful blend of flowers to sunny areas of gardens.
Sunny Meadow Flower Mixture varieties include (no item exceeds 5% of total):
Adonis aestivalis, Calendula officinalis, Centaurea cyanus, Cheiranthus cheirii, Chrysanthemum maximum, Coreopsis tinctoria, Cosmos bipinnatus, Delphinium consolida, Dianthus barbatus, Digitalis purpurea, Echinacea purpurea, Eschscholzia californica, Gypsophila elegans, Lupinus perenne, Papaver rhoeas, Rudbeckia hirta.
Easy to grow and requires little to no maintenance. Carefully selected and designed to produce a spectrum of color and naturalized beauty throughout your growing season.