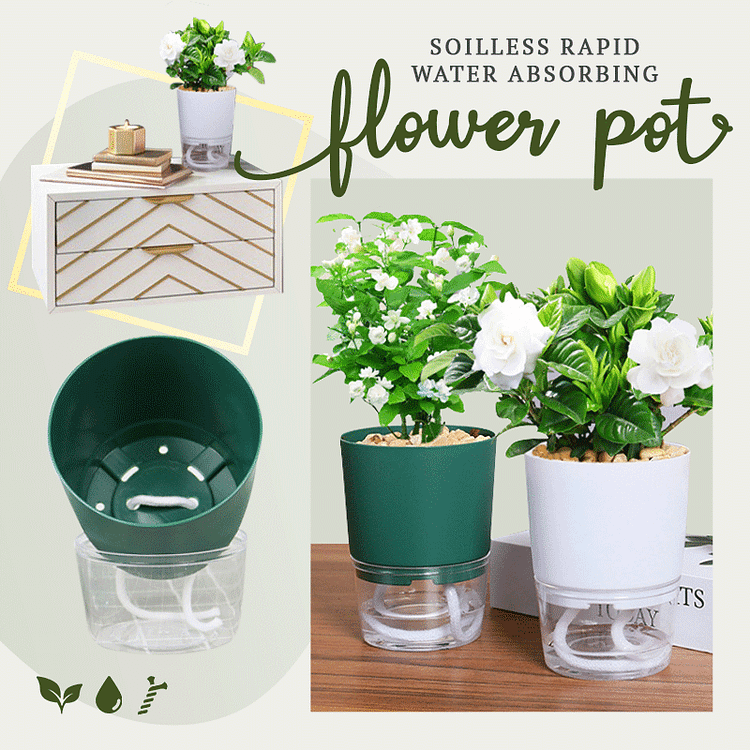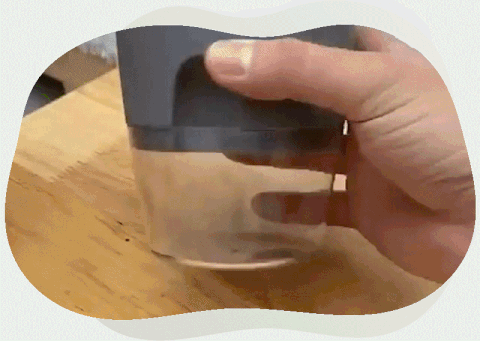 Low maintenance worry-free flower pot, designed with double-layered and water-absorbent cotton rope for automatic water supply system. Large capacity water storage that ensures plant takes enough water for weeks.
'Soilless Rapid Water Absorbing Flower Pot' helps you grow strong and healthy plant with no overwater or underwater in mind.
Cotton rope absorbs water from the water basin. It builds moisture that goes way up to nutrition basin, in which it keeps plant healthy and full of moisture. Avoid frequent watering and let this flower pot help with your gardening.
Unique and modern minimalist, high-decorative design that provides chic home for your favorite plant. Place on desktop, table, wall, window and more. Decor that fits neatly anywhere to relax and brighten up spaces.
Made of resin, eco-friendly, formaldehyde-free and non-poisonous material. Durable heat-cold resistant, suitable for indoor and outdoor use. Perfect pot for sensitive plants such as herb, african violet, golden devil's ivy, ocean spider and more. 
High-quality, double-layered design with durable frosted texture on upper layer and high-transparent base on lower layer. Equipped with water-absorbent cotton rope, anti-rot breathable holes and easy-transfer large opening.
Small 8.8cm x 6.8cm x 11.6cm
Medium 11.5cm x 8.7cm x 15cm
Large 14.5cm x 10cm x 19cm
SPECIFICATION
Material: Resin
Size: Small / Medium / Large
Color: Green / White

PACKAGE INCLUDED
1x Soilless Rapid Water Absorbing Flower Pot