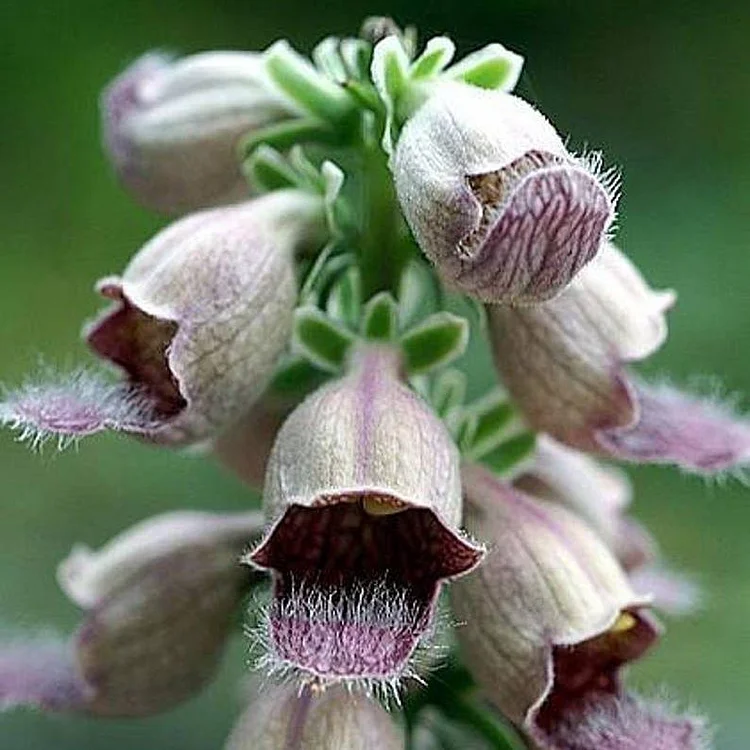 DESCRIPTION:
NAME: Rusty Foxglove

OTHER COMMON NAMES: Yellow Herald

SCIENTIFIC NAME: Digitalis Ferruginea

COLOR: Golden-Bronze with Reddish, Rusty-Brown

PLANT SEEDS: 60 - When soil temp warms to 70F

BLOOM TIME: Mid Summer

HARDINESS ZONE: 4 - 9 (Reseeding Biennial)

PLANT HEIGHT: 36 - 48"

PLANT SPACING: 15 -18"

LIGHT REQUIREMENTS: Sun - Part Shade

SOIL & WATER PREFERENCES: Average


OTHER:
Rusty Foxglove is a European native. The flowers are golden-bronze with reddish, rusty-brown veins & spots on the interior of the petals for an overall stunning effect. I'm not the only one that's noticed though – it is an RHS Award of Garden Merit winner! The plants are deer resistant & have narrow, shiny, evergreen, lance-shaped leaves. They like more sun than "common" foxgloves so can be planted in a wider variety of locations. The beautiful spikes of bell shaped flowers attract bees, butterflies, & HUMMINGBIRDS!