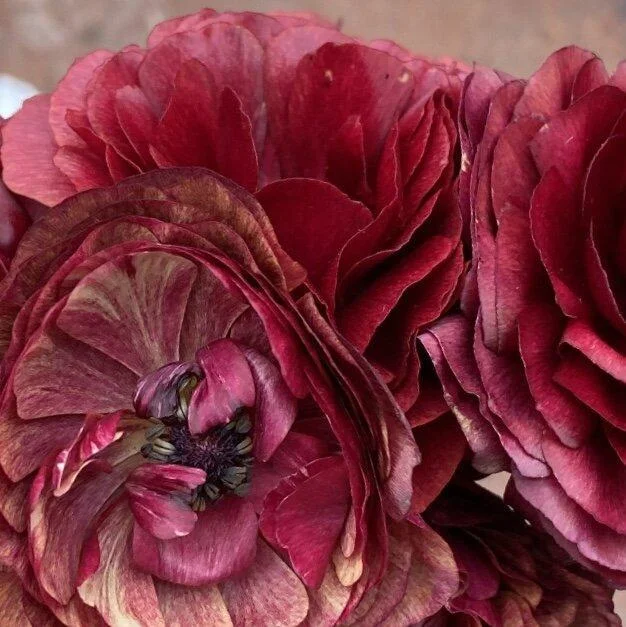 Beautiful full blooms on thin strong stems, perfect for flower arrangements, and best yet, the more you cut ranunculus, the more blooms they will send up. Cut near the base of the plant for nice long stems, when you cut this way you may think your are sacrificing the other unopened blooms on the stem, but this is the way you cut to get longer secondary stems.
Details
50 corms
Corms ship in fall
Fall Planted in Zones 6-11, protection with hoops and frost cloth or plastic may be recommended, you will have to do a little research to see how others grow in your area. In colder zones, they are planted in late winter. Again research how others grow these beautiful flowers in your area.
Requirements:
Sun: Full
Soil: Well drained and fertile enriched with natural organic fertilizer and good quality compost.
Height: 16-20 inches
Color: Multicolor rust and orange, this color is used beautifully by floral designers, do a little research on color combinations used with this particular color, it really adds a special element to arrangements. Unfortunately I do not have the big armload shots of Cafe ranunculus because I only grew a few last year, but this year I will be adding this color to my fields while also making it available to you.
Hardiness: Zones 6-11, otherwise start late winter in colder zones.
Special Notes: Ranunculus do best if pre-sprouted, I suggest researching this method, there are many great YouTube videos showing this process.