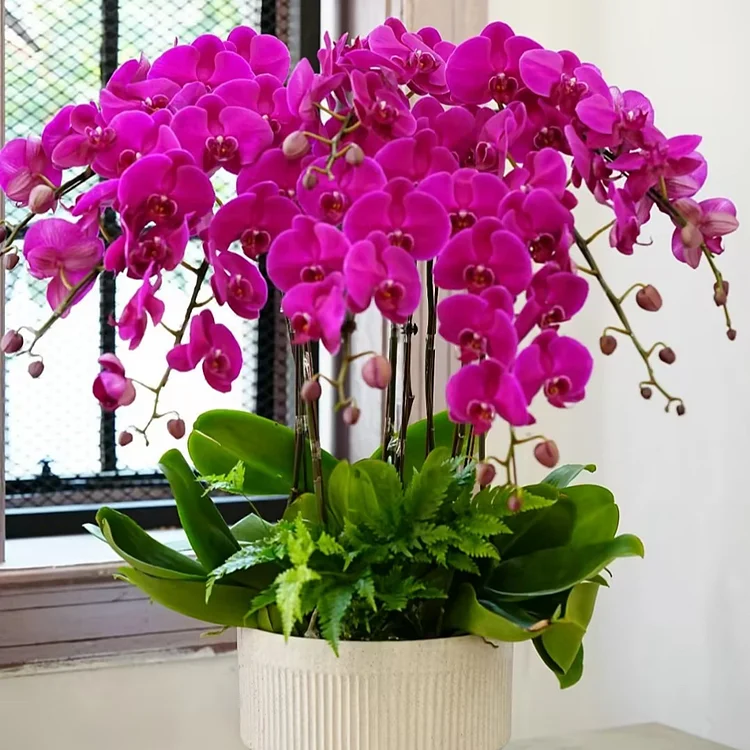 🪴We are committed to providing our customers with quality, affordable seeds. 🌱
💵 Payments Via PayPal®
😍 99.3% of customers
buy 2 items(10% Off)
or more to share with family or friends
✨Priority is given to delivery after payment
✈ Worldwide Express Shipping Available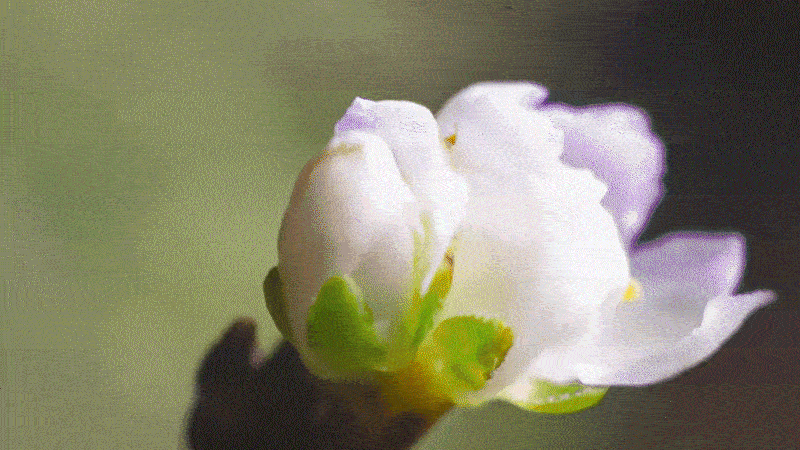 Phalaenopsis is plump and beautiful in shape, bright in color, long in duration, strong in growth, and easy to cultivate. The root system is developed, often in the form of a clump, up to 50 cm long, flat like a belt.
Phalaenopsis, named for its flower posture resembling a butterfly dancing, has a long flowering period and a large number of flowers, symbolizing happiness, longevity and abundance. The flowers of Phalaenopsis are gorgeous and delicate, with rich and lively colors. The common colors are pink, purple, orange, red, white, purple blue and other colors, and there are stripes and line changes.
maintenance points
1. Temperature: When raising Phalaenopsis orchids at home, the temperature must be guaranteed first. Phalaenopsis likes an environment with high temperature and high humidity. The minimum temperature during the growth period should be kept above 15°C, and the suitable growth temperature for Phalaenopsis is 16-30°C.
2. Watering: Phalaenopsis should be cultivated and maintained in a ventilated and high-humidity environment. Phalaenopsis is suitable for growth with an air humidity of 60% to 80%. Phalaenopsis should be watered more during the vigorous elongation period of new roots, and less watered during the dormant period after flowering.
3. Illumination: Although Phalaenopsis prefers shade, it still needs to allow the orchid plants to receive part of the light, especially before and after the flowering period. Appropriate light can promote Phalaenopsis to bloom and make the flowers bloom bright and long-lasting. Generally, it should be placed indoors with scattering Keep out of direct sunlight.
4. Ventilation: The normal growth of phalaenopsis requires flowing fresh air. Therefore, domestic phalaenopsis must be well ventilated, especially in the summer high humidity period. Good ventilation must be used to prevent heatstroke and at the same time avoid infection by diseases and insect pests.
5. Nutrition: Phalaenopsis should be fertilized throughout the year. Fertilization should not be stopped unless the low temperature lasts for a long time. During the growth period in spring and summer, thin liquid fertilizer can be applied every 7 to 10 days. It is suitable to use organic fertilizer, or special nutrient solution for Phalaenopsis, but do not apply it when there are flower buds, otherwise it is easy to drop buds early.
♻️14 Days Easy Return & Exchange


Items can be returned or exchanged within 14 days from the delivered day. 
AFTER-SALE SERVICE
Shipping - Worldwide Express Shipping is available
Returns>> Fast refund,100% Money Back Guarantee.
If for whatever reason you're not completely satisfied, then return the product within 90 days.
AT Our Store, WE HAVE STRONGLY CONFIDENCE ON OUR PRODUCTS. EVERY PRODUCT INCLUDES A 24-MONTH, WORRY-FREE GUARANTEE. IF YOU HAVE ANY PROBLEM OR SUGGESTION, PLEASE CONTACT US FREELY, WE WILL PROVIDE FRIENDLY SUPPORT FOR YOU IN 24 HR.