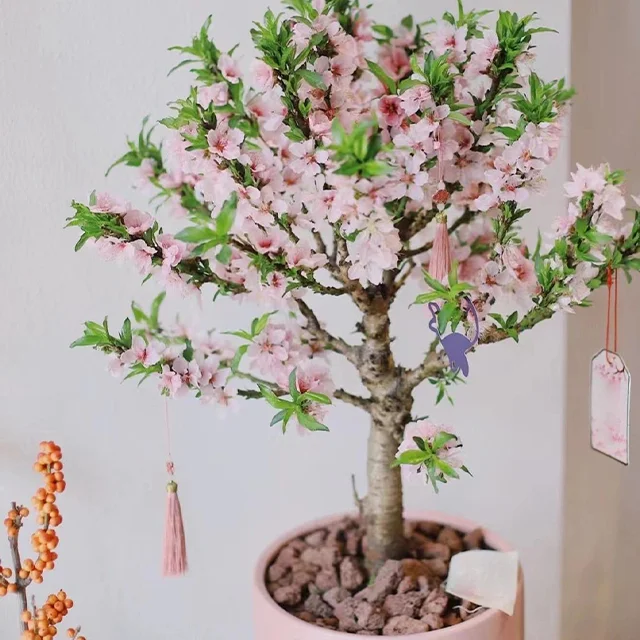 Peach Bonsai Prunus Persica Tree - 5 Fresh Rare Seeds Indoor Bonsai Houseplant


The peach (Prunus persica) is a deciduous tree native to the region of Northwest China between the Tarim Basin and the north slopes of the Kunlun mountains, where it was first domesticated and cultivated. It bears edible juicy fruits with various characteristics, most called peaches and others (the glossy-skinned varieties), nectarines.


Stratify seeds by keeping in refrigerator for 8 weeks before planting. Then fill a container with seed starting mix to about ½ inch from the top. Place your seeds 1 inch to 1 ½ inches below the soil surface. Gently water your seeds to keep moist, not soaking wet. Heat & humidity is critical for germination. Germination should occur in 1 week or as long as 3 months depending on the temperature (warmer the better). Place the seed container on a sunny windowsill.