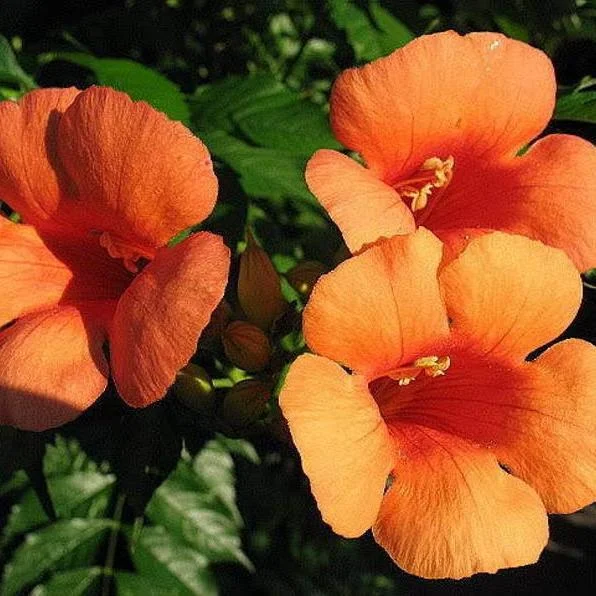 DESCRIPTION:
NAME: Hummingbird Trumpet Vine

OTHER COMMON NAMES: Trumpet Creeper

SCIENTIFIC NAME: Campsis Radicans

COLOR: Orange 3-4" trumpet shaped flowers

PLANT SEEDS: Fall / Cold Stratify

PLANT HEIGHT: 20 - 40 Foot Vine

PLANT SPACING: 6 - 8 Feet

BLOOM TIME: Summer - Fall

HARDINESS ZONE: 4 - 10

LIGHT REQUIREMENTS: Sun - Part Shade

SOIL & WATER PREFERENCES: Average


OTHER:
The Hummingbird Trumpet Vine is fast growing. You can climb it up a fence or a trellis, or simply let it creep across the ground for a blanket of blooms. As the name suggests, it does indeed attract hummingbirds.