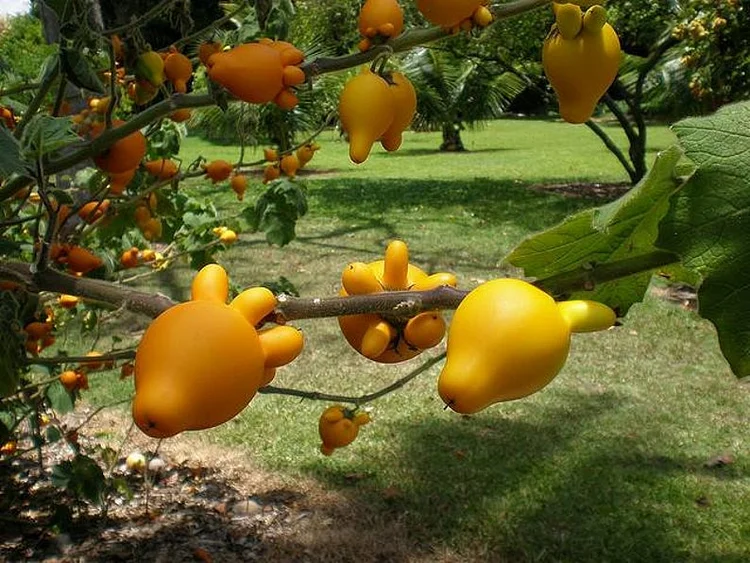 Description
Nipple Fruit (Solanum mammosum) also called 'Cow's Udder' 'Titty Fruit' 'Apple of Sodom' and 'Fox Head' is an incredibly bizarre annual plant in the Solanum (Tomato) family. It is native to tropical South America.

The plant is grown for ornamental purposes, in part because of the end of the fruit's resemblance to a human breast, while the proximal end looks like a cow's udder. As part of the genus Solanum, the plant is related of the eggplant, tomato, and potato. This poisonous fruit has been naturalized in Southern Mexico, Central America, and the Caribbean.
The plant adapts well to most soils, but thrives in moist, loamy soil. small shrubby perennial can be grown as an annual, or perennial in warmer areas.

The leaves of the nipple fruit plant are accented by purple veins and are covered in a furry hair as well as small prominent spikes. The branches and stems are also dotted with firm thorns and the plant grows to a height of about 3-4 feet. Lovely pink-purple flowers develop in spring and are quickly followed by the yellow decorative fruit for which it is named.

Growing instructions is similar to that of any regular tomato.