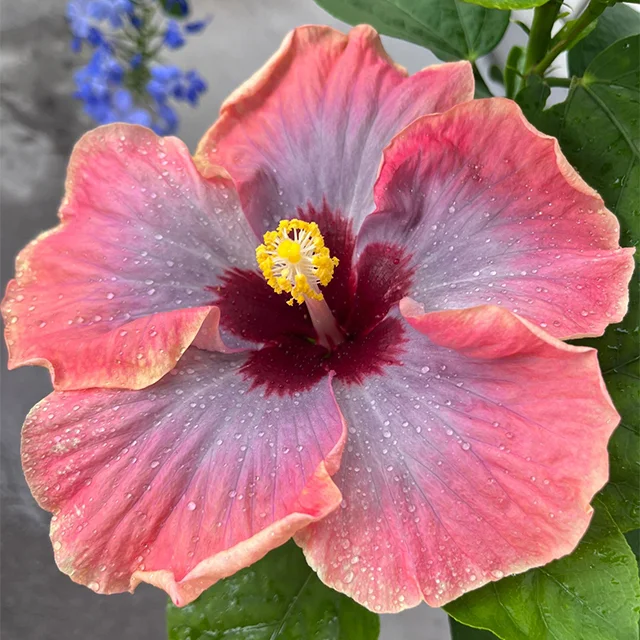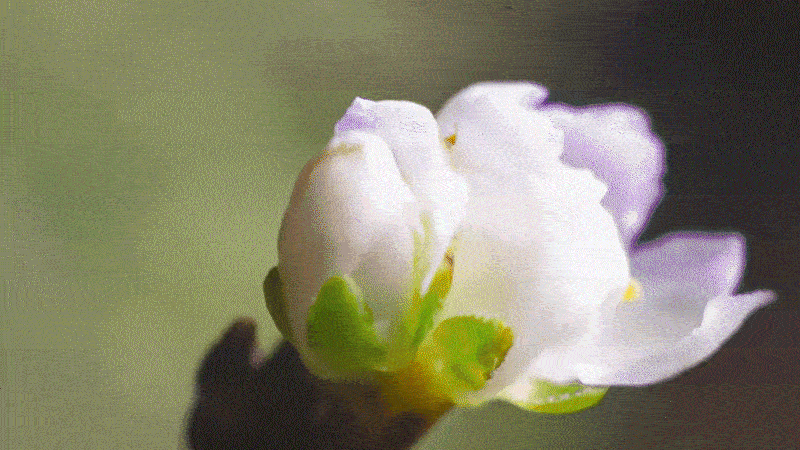 Hurry, before it is gone! Limited time remaining!
99% reviewers recommend this product
Huge, beautiful and enchanting yet fairy-like, with flowers bigger than your face, it is really the king of balcony/garden plants!! The key is that it has a particularly long flowering period! It is said that it can continue to bloom from now on until late autumn, and the flowering period can last up to half a year.
Rainbow hibiscus maintenance tips:
①Illumination: It is extremely resistant to high temperature and exposure, and it still blooms vigorously under 36° and hot sun. At the same time, it also has a certain degree of shade tolerance, but it cannot be completely without light.
②Soil: The soil requirements are not strict, but loose sandy loam is better.
③Temperature: It has a wide adaptability to temperature, and is resistant to both cold and heat, showing typical wide adaptability.
④ Watering: Large-flowered hibiscus sunflower needs sufficient water and nutrients during the growth period, especially during the flowering period, pay attention to timely watering. When exposed to the sun in summer, potted plants basically need daily watering.
⑤Fertilization: It does not require high soil fertility level, and it can still grow and bloom normally without applying any base fertilizer or top dressing for three years on the new land.
Cultivation of hibiscus seeds begin from January to March. Before sowing, hibiscus seeds are soaked for half an hour in a dark pink solution of manganese, and then for a day in a small amount of EPIN solution, so that the seeds are barely covered with it. After that, the seeds are sown in containers with a mixture of sand and peat, covered with glass and placed in a warm place, where the temperature is kept within 25-27 ºC, it would be nice to arrange a container with sowing bottom heating. It is also necessary to regularly ventilate the container with seeds, remove condensation and moisten the substrate. When the seedlings develop the first leaves, they are seated in personal pots. Make sure that seedlings do not stretch: if they lack light, they will have to arrange artificial illumination shoots. In the open ground seedlings of hibiscus planted in mid-may. Strong specimens can be planted immediately in a permanent place, and a weaker plant for rearing the learning garden at a distance of about half a meter between the instances.
Note: 1. Please seeds stored in a cool, dry place. 2. The volume of the soil should keep a distance of 1-2cm from the rim of the pot 3. No need to water too often, keep the soil moderately moist
Popping Tips
Prune flower buds that have bloomed or failed in time to avoid unnecessary consumption of nutrients. Old, weak, sick or disabled branches must be pruned boldly, and sufficient phosphate fertilizer must be provided to support their continuous flowering!
Package Includes

~ Seeds Quantity of 100~500 (your choice).

~ Grow and Care Instructions, for your new babies!!!
Processing
It usually takes 3-5 business days to prepare an order. If processing time take longer than that, an email will be sent to customer's registered email box.

♻️14 Days Easy Return & Exchange
Items can be returned or exchanged within 14 days from the delivered day. 
AFTER-SALE SERVICE
Shipping - Worldwide Express Shipping is available
Returns>> Fast refund,100% Money Back Guarantee.
If for whatever reason you're not completely satisfied, then return the product within 90 days.
AT Our Store, WE HAVE STRONGLY CONFIDENCE ON OUR PRODUCTS. EVERY PRODUCT INCLUDES A 24-MONTH, WORRY-FREE GUARANTEE. IF YOU HAVE ANY PROBLEM OR SUGGESTION, PLEASE CONTACT US FREELY, WE WILL PROVIDE FRIENDLY SUPPORT FOR YOU IN 24 HR.