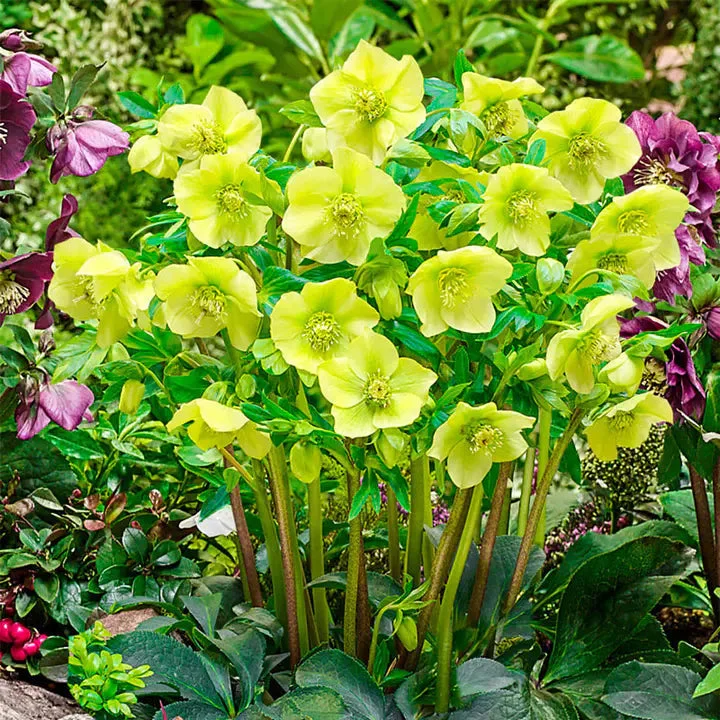 Your Neighbours Will Be Green With Envy
It's our privilege to introduce the Lush Green Hellebore to gardeners throughout North America. One of the largest and most vigorous varieties of Helleborus ever to reach the market, its five-petaled blooms stretch an astonishing 4" across and are hued a bold lime green.
Has any hellebore ever earned a more fitting name? Lush Green is a fully formed, verdant vision of loveliness--the end result of more than 50 years of dedicated hybridizing. It is spectacular in both appearance and performance.
Not only are its flowers bigger than those of a typical hellebore, its stems grow taller and thicker. Well-established plants produce dozens of blooms from these robust stems starting in late winter and continuing through mid spring.
The glossy, semi-evergreen foliage (evergreen in milder climates) forms a dense, attractive ground cover year-round. You may want to plant this hellebore in a shade garden, as long as it receives at least a little sunlight. It's also suitable for growing in a patio pot. What's more, this low-maintenance wonder is deer resistant and drought tolerant.