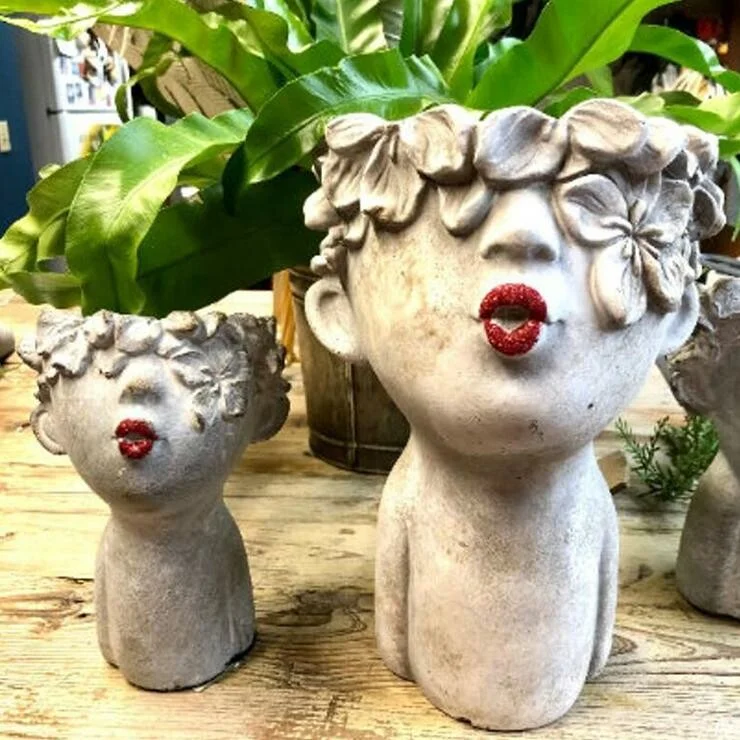 When you buy from a small business, an actual person does a happy dance!!
She is a beauty. She comes plain without any decor. Great to decorate for each season or just to grow succulents in!


Our design is suitable to be used in places such as bedrooms, living rooms, offices, restaurants and cafe decorations. A masterpiece of minimal architecture. She can be left outside during the summer, I would not change it in the winter.


Perfectly imperfect, You may notice some minor imperfections such as bubbles, voids and pin holes. These imperfections bring out the natural look of our brutal concrete object.


There is no drainage hole.