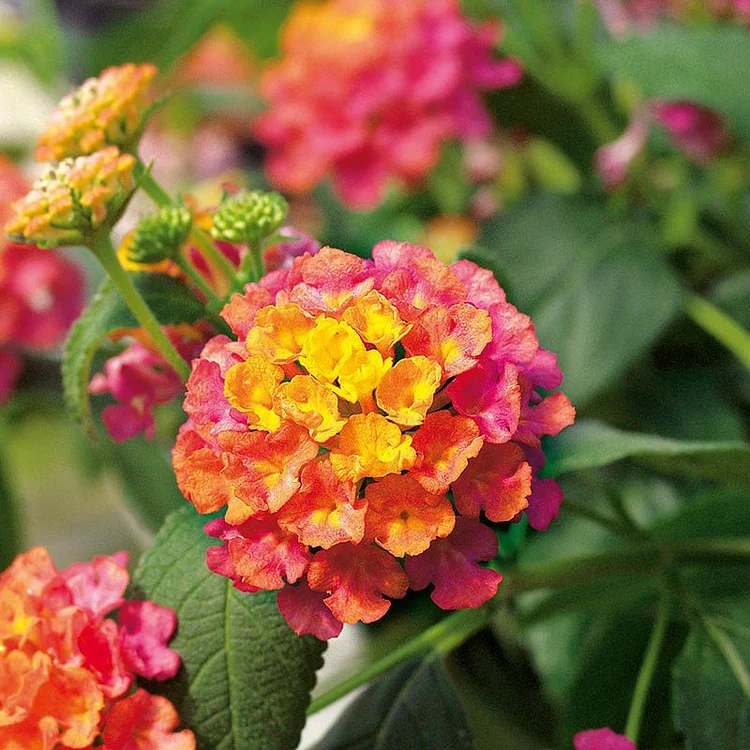 Height: 30cm(1ft)
Plant Class: Half Hardy Perennial (HHP)
Sow/Plant Outside: April to May
Flowers/Harvest: July to October
Flowers are borne in an array of cocktail-like colours from early summer and into autumn. Neat and bushy in habit with deep green, aromatic foliage.

Calippo Series
A profusion of coloured clusters burst out above neat mounds of foliage making patio pots and borders come alive in summer. Incredibly drought tolerant and a lover of warm and sunny days, ideal in times of water shortage. Also attracts butterflies. Create an exotic feel with our collection of hot Mediterranean colours.