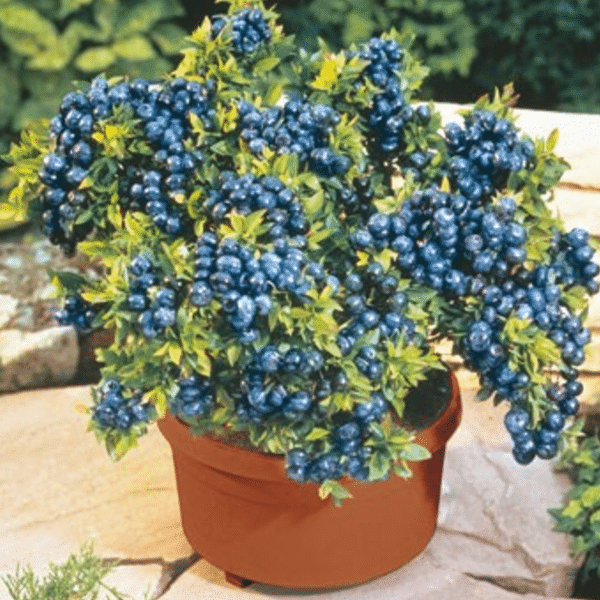 Grow your own vegetables with these Giant Blueberry Fruit Seeds. Each bag contains 20 seeds.
Highlights:
Product Type: Bonsai
Applicable Constellation: Capricorn
Classification: Happy Farm
Use: Indoor Plants
Style: Perennial
Type: Landscape Plant
Full-bloom Period: Summer
Flowerpot: Excluded
Function: Air Purification
Climate: Subtropics
Model Number: KLO908
Size: Large,Medium
Location: Courtyard
Cultivating Difficulty Degree: Very Easy
Variety: blueberry
Low in Calories But High in Nutrients
Blueberries have the highest antioxidant capacity of all the popular fruits and vegetables. Flavonoids appear to be the berries' antioxidant with the greatest impact. The antioxidants in blueberries have been shown to reduce a predominant risk factor for heart disease by preventing oxidative damage to "bad" LDL cholesterol. The blueberry is a very popular berry. It is low in calories but high in fiber, vitamin C and vitamin K.
Blueberry plants will start producing berries when about 2 years old, but will not mature and offer maximum berry yield until they are about seven years old. In order for blueberry plants to produce berries the soil pH needs to be between 4.5 - 5.0. Soils not within the range of pH acceptability for blueberry plant growth must be prepared before planting. If the pH is too high, the growth of the plant is slowed and the foliage turns yellow. Blueberries require adequate water, especially the first year that they are planted, to properly establish a good root system. During the growing season, blueberry plants typically require 1 inch of water per week.