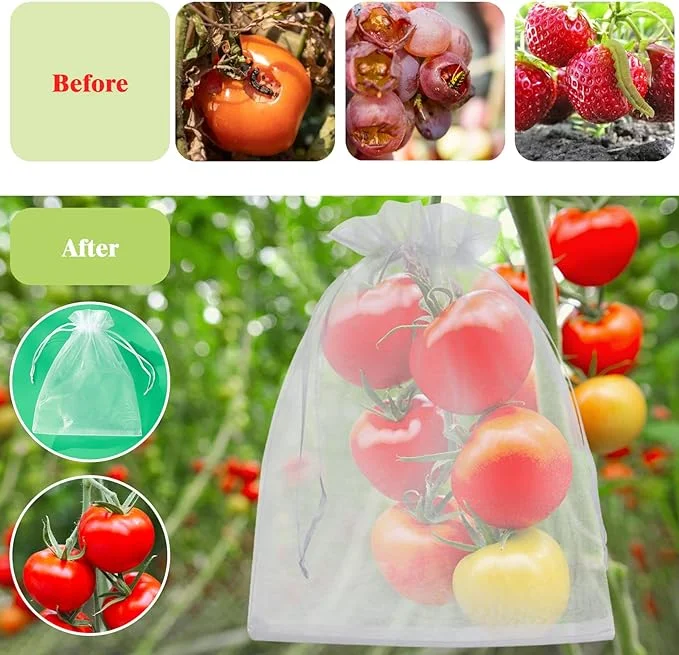 Description
Protect your plants: These fruit protection bags are designed to keep your plants safe from pests and insects, ensuring a healthy harvest.
Versatile use: Use these bags to protect a variety of plants, including seeds, vegetables, flowers, and fruit trees.
Breathable material: The fruit netting bags are made of breathable material, allowing air and moisture to circulate while keeping pests out.
Convenient design: Each bag comes with a drawing string for easy closure and removal, making it simple to protect your plants without hassle.
Durable and reusable: These fruit exclusion bags are made of high-quality material, ensuring they can be used season after season.
Multiple functions: Garden mesh fruit bags can be applied not only for wrapping fruits, but also for storing plant seeds, suitable for indoor and outdoor decoration.
Ideal gifts: You can send fruit tree nets bags to your family members, partners, neighbors, or someone who likes plants and fruits, they will feel happy and satisfied when they receive these gifts.
Material: organza
Common to a variety of fruits and vegetables