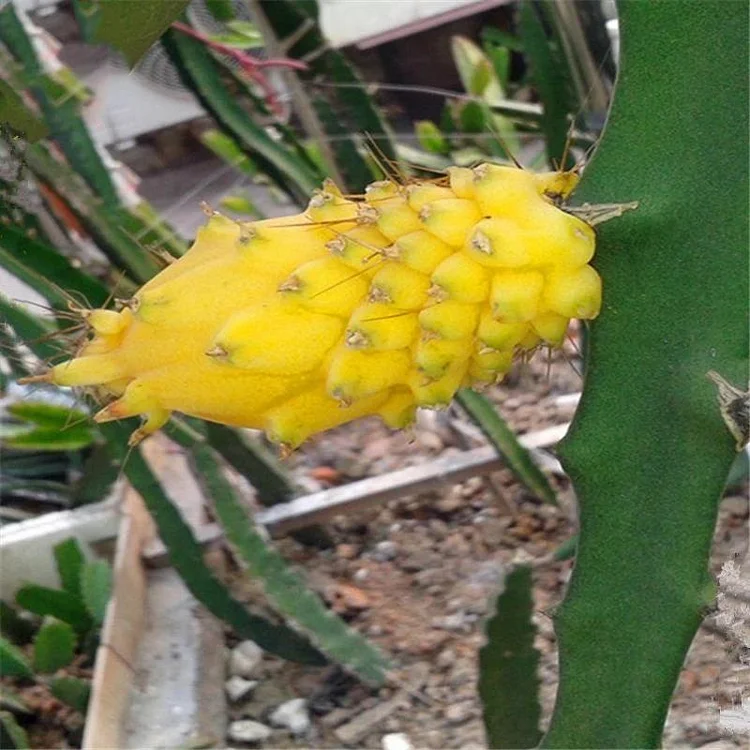 Description :
Egrow 50 Pcs/Pack Yellow Pitahaya Seeds Dragon Fruit Hylocereus Undatus Fruit Seeds
Specifications :
Germination time : 15-25 days
For germination temperature : 18-25 Celsius.
Package : 1 OPP Simple Packaging
Applications : Balcony, garden, living room, study, windows, office, etc.
How To Grow The Seeds?
Firstly, loose the soil and then put your seeds in the soil in 0.3-0.5cm of soil, note that do not put them so deep and close in the soil.
Secondly, check whether the temperature is fit for sowing these seeds in order to make sure they will grow. The best temperature is 18-25degrees.
Thirdly, water these seeds, but not too often, once or twice a day.
Finally, keep the soil moist and make them under the sun.
They usually need 15 to 25 days to grow, so please wait patiently!
 
Tips :
Soaked in warm water for 8 hours before planting will be better if the seeds is over 0.5mm.
Because the seeds are in dormant state and need to absorb enough water to germination.
Package Includes :
1 x Egrow Yellow Pitahaya Seeds 50 Pcs/Pack