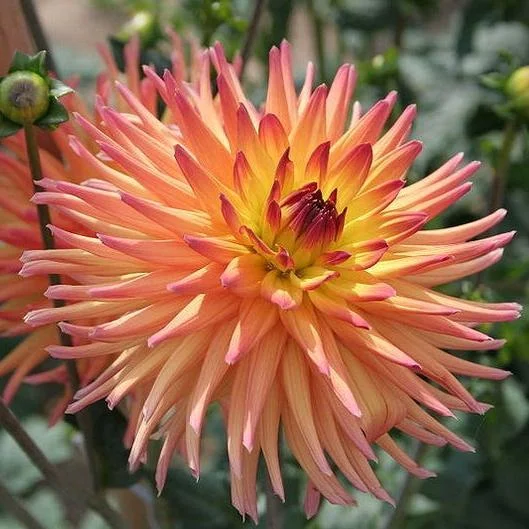 DESCRIPTION:
NAME: Cactus Double Mix Dahlia

SCIENTIFIC NAME: Dahlia Variabilis

COLOR: Mixed Colors & Color Combinations within some flowers

PLANT SEEDS: At 75 - 80F

BLOOM TIME: July - Frost

HARDINESS ZONE: Tender Perennial

PLANT HEIGHT: 36 - 52"

PLANT SPACING: 18 - 24"

LIGHT REQUIREMENTS: Sun

SOIL & WATER PREFERENCES: Average


OTHER:
The Cactus Dahlia has large double blooms with spiky narrow cactus like petals. The showy 6" flowers attract butterflies & HUMMINGBIRDS, or are excellent for cutting. The plants will flower in just 12 weeks from seed sowing. During the growing season, the plants will form tubers under the soil that can be dug in fall & stored for overwintering. Dahlias are easy to grow, & can be grown in containers.