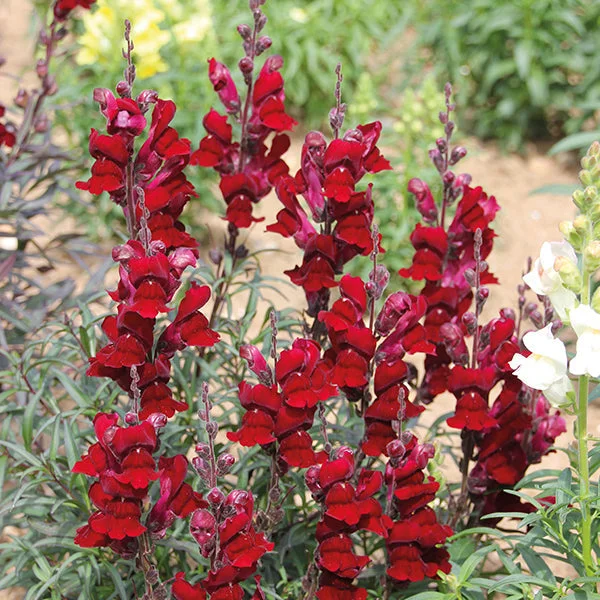 Height: 45cm(18in)
Plant Class: Half Hardy Perennial (Treat as HHA)
Habitat: Medium, Upright
Sow Indoors: January to March
Sow Outdoors: May
Flowers/Harvest: June to October
Deep burgundy snapdragon flowers adorn rich 'bronze' foliage - a stunning combination which is as popular today as it was when introduced 100 years ago. Treat as HHA.
A Best Buy variety as recommended by the Gardening Press and Consumer Groups.
Antirrhinums
These colourful summer flowering plants make excellent bedding and container displays, whilst the taller types make superb cut flowers.
GROWING INSTRUCTIONS: Sow thinly, indoors, January-March, in trays of seed compost. Just cover the seeds, keep moist and maintain a temperature of 15-20°C (60-68°F). Germination should take 10-14 days, but may be erratic. Thin (prick out) when seedlings have developed 2-4 leaves. Harden off and plant out in May, allowing 20-25cm (8-10") between plants. Flowers: June onwards. Remove dead heads to prolong the flowering season.