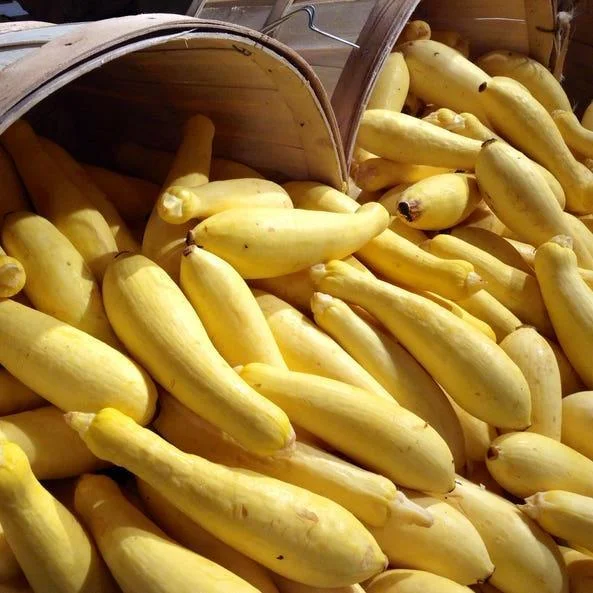 NAME: Early Prolific Straightneck Squash

OTHER COMMON NAMES: Prolific Straightneck Squash

SCIENTIFIC NAME: Cucurbita Pepo

COLOR: Yellow

PLANT SEEDS: Outdoors after frost / Indoors weeks before last frost

HARVEST: 50 Days

HARDINESS ZONE: Annual

PLANT HEIGHT: 24 - 36"

PLANT SPACING: 2 - 3 plants per hill with hills spaced 8 - 10'

LIGHT REQUIREMENTS: Sun

SOIL & WATER PREFERENCES: Average

QUANTITY: 30 Seeds
OTHER: Prolific Straightneck is an heirloom summer bush squash. This AAS Winner is a very popular variety that is indeed both early & prolific! Also, straightnecked! They have a wonderful 'squash' flavor that is buttery & nutty. The fruit can grow to 12 – 14", but are best harvested at 8 – 9". While the first fruits are ready in just 50 days, the plants will continue to produce throughout the season.