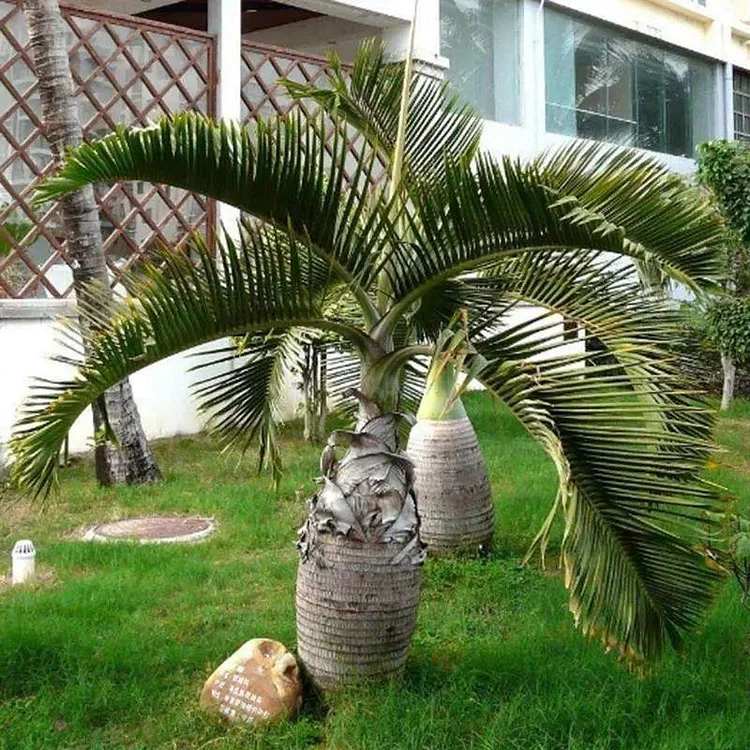 Exotic Bottle Palm Tree is a Tropical plant,  Like warm, sunny and humid climate.
No strict requirements on the soil. it's easy to cultivation and management, also can be exposed to winter.
Specifications :
Germination time : 5-7 Days
Germination temperature : 15-20℃
Color : Green, Dark Green, Purple
Weight : 0.01 kg
Applications : Farm, Balcony, Roof, Garden, Patio, etc.
Tips :
Soaked in warm water for 8 hours before planting will be better if the seeds is over 0.5mm.
Because the seeds are in dormant state and need to absorb enough water to germination.

Package includes :
1 x 20 PCS Egrow Exotic Bottle Palm Seeds