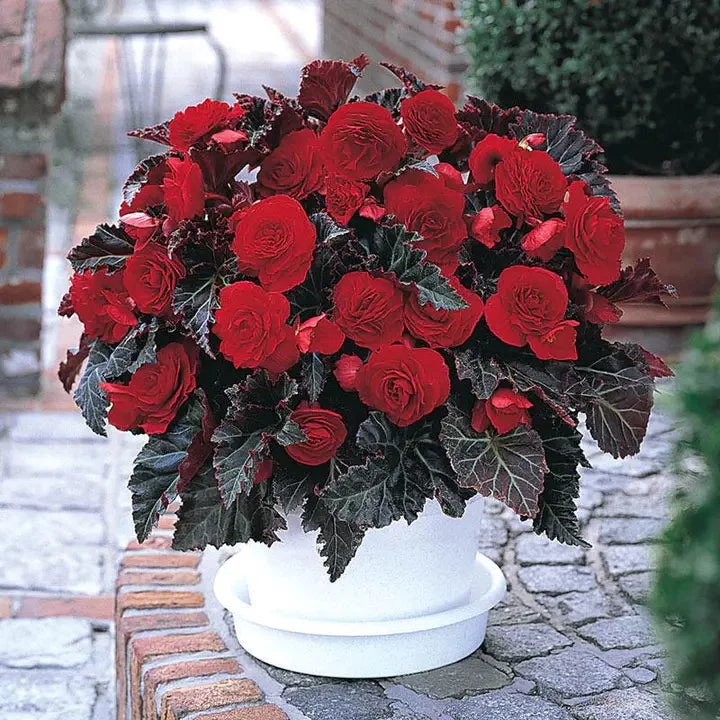 A Must-Have for any Shady Spot!
Not all begonias are just as at home in hanging baskets as they are in the garden, but the all-purpose varieties in this collection are known for their versatility. Our amazing Hanging Basket Begonia Collection will enliven any shady spot on your deck, patio, balcony, gazebo or garden with luxurious colour for months.
Beautiful Lush Blooms
Huge 5-6" rounded blooms are set off by an ample display of light green foliage that sets off the unique  pink and red fully double blooms. Angelique, Pink Delight and Red Glory are even fragrant, a highly unusual characteristic in begonias.
Vigorous Trailing Habit
Begonia blossoms love to grow in pairs, producing small blooms just behind each large double bloom. Layer upon layer of flowers cascade over each other to completely fill and overflow a pot or basket, giving you masses of blooms through fall.