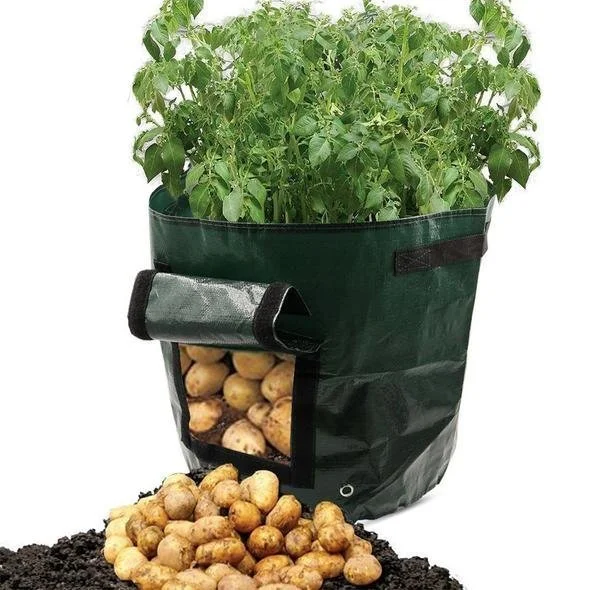 Made of PE material, environmental-friendly, waterproof, anti-corrosive, heat resistant, cold resistant, durable to use.
Double handles, bring you much convenience when you move it.
Many small drains holes on the bottom, help your potatoes grow better.
Lightweight & Folded, convenient storage when it is not in use.
Can be placed on anywhere, like balcony, sun room, and outdoor spaces etc.
Can be used for flowers, purple potato, potatoes, cucumber, loofah, eggplant, tomato and other deep root plants.
Specifications:
Material: PE
Size: 13.78'' x 13.78'' x17.72" / 35 x 35 x 45cm
Weight: 3.53 ounces
Capacity: 10 Gallons
Operating temperature: -70-160℃
Package Include:
1 x Vegetables Grow Planter Bag
How to receive our own potatoes:
Step1: Half fill Gro-Sack with soil or compost plant tubers 4inches deep
Step2: As plants grow to add more soil or compost to fill Gro-Sack
Step3: Water regularly and harvest in as little as 7 weeks
Step4: Enjoy your potatoes