Nov 15,2023 by Gardenerstar
Growing Kale: How to Germinate, Water, and Harvest
How to Plant Kale
Kale is a fast-growing vegetable that does best in a planting location with full sun. Plant kale seeds about 1/2 inch deep, leaving at least 1 1/2 to 2 feet between each plant. High nitrogen content in the soil is important for kale to grow its leaves, so adding a few inches of organic matter like compost to a well-draining soil mixture will encourage a healthy harvest.
When to Plant
Kale can be planted three to five weeks prior to your area's projected last frost date in the spring. In most regions, gardeners can harvest kale in the summer by planting it at this time. It can also be planted in late summer roughly six to eight weeks before your first fall frost.
Those in warm climates (zone 8 and above) can continue to plant in the early fall for a late fall to winter harvest. Kale takes roughly three months to reach maturity from seed, while cuttings will mature in about one month.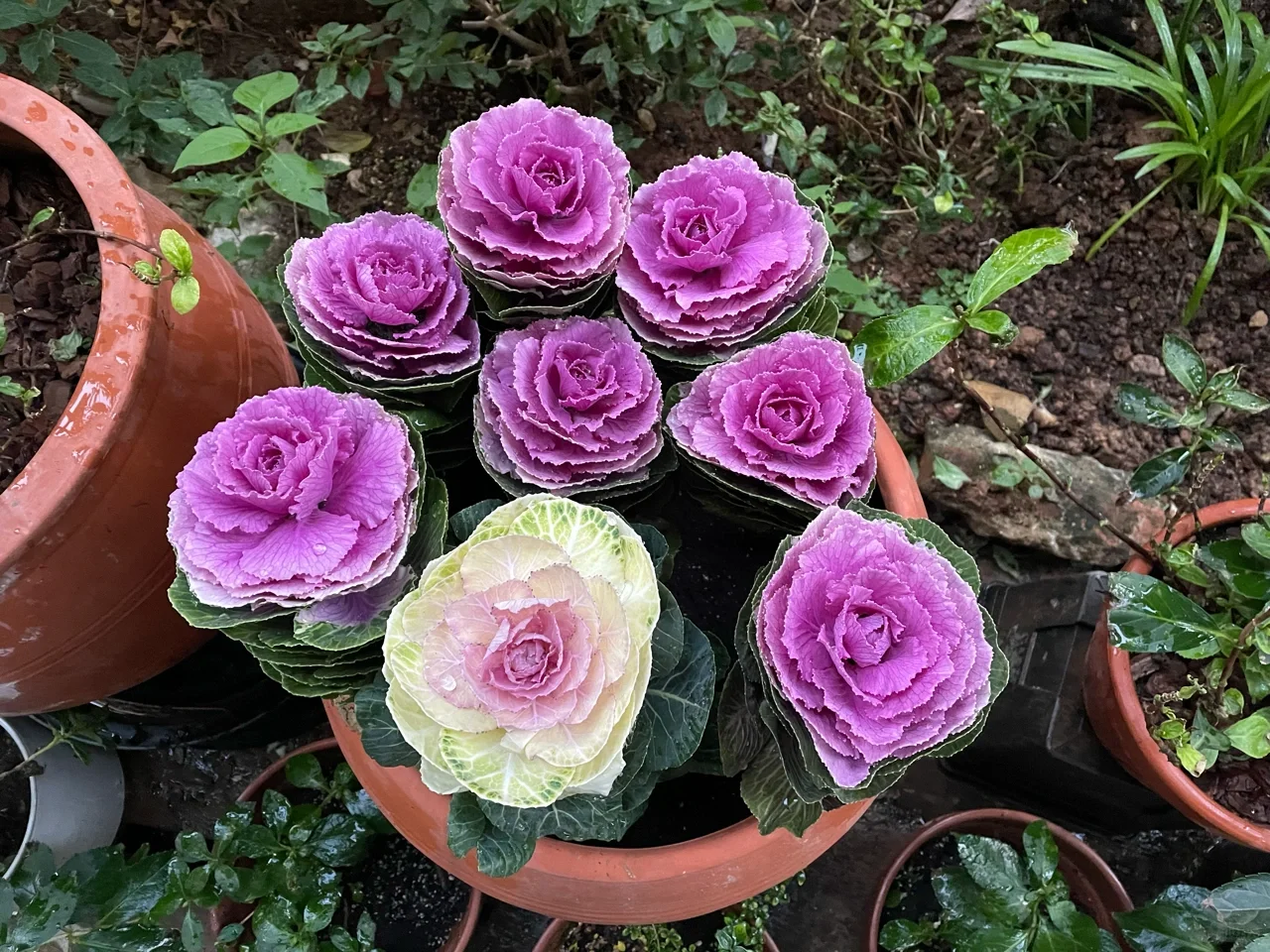 Selecting a Planting Site
Kale grows equally well in pots, garden soil, raised garden beds, and other containers. Kale can grow indoors as long as you have adequate lighting. Soil that's rich in organic matter and has sharp drainage is ideal, and the planting site also should get ample sunlight. Be sure the kale isn't too close to taller plants that will shade it. Growing kale in a window box can also be successful in south- or west-facing windows, but in very hot climates, east-facing windows can help prevent scorching from the afternoon sun.
Spacing, Depth, and Support
Space kale plants roughly 1 1/2 to 2 feet apart, and plant them at the same depth they were growing in their nursery container. Seeds should be planted around 1/2 inch deep. No support structure is necessary.
Kale Care
Light
Kale needs full sun to partial shade in most climates, as the fullest growth will occur when the plant gets six or more hours of direct sunlight on most days. However, if you live in a hot, dry climate, provide your plant with some shade, especially from the strong afternoon sun. Heat can make the leaves wilt and lose their flavor.
Soil
Kale plants like to grow in a rich soil that's high in organic matter with a slightly acidic pH (6.5 to 6.8). The high nitrogen content provided by organic matter is crucial for healthy leaf growth. The soil also should drain well.
Water
Kale needs a consistent amount of water to stay healthy, generally growing best in 1 to 1 1/2 inches of water per week. Water your kale plants regularly to keep the soil evenly moist but not soggy. Along with cool temperatures, moist soil helps to keep the kale leaves sweet and crisp, rather than tough and bitter. Mulching around your plants can help to keep the soil cool and to retain moisture.
Temperature and Humidity
The plant is usually considered a cool-weather vegetable and can handle some frost once they're mature. The optimal soil temperature for planting kale is 60 to 65 degrees. All varieties prefer cool temperatures and will be sweetened by a touch of frost. Hot weather turns kale bitter. Kale is a biennial plant, taking two growing seasons (or years) to complete its life cycle, but it's usually grown as an annual. It will collapse if exposed to heavy frosts or snow. But it can be grown throughout the winter in USDA zones 7 through 9 if the winters are mild and there is adequate water.